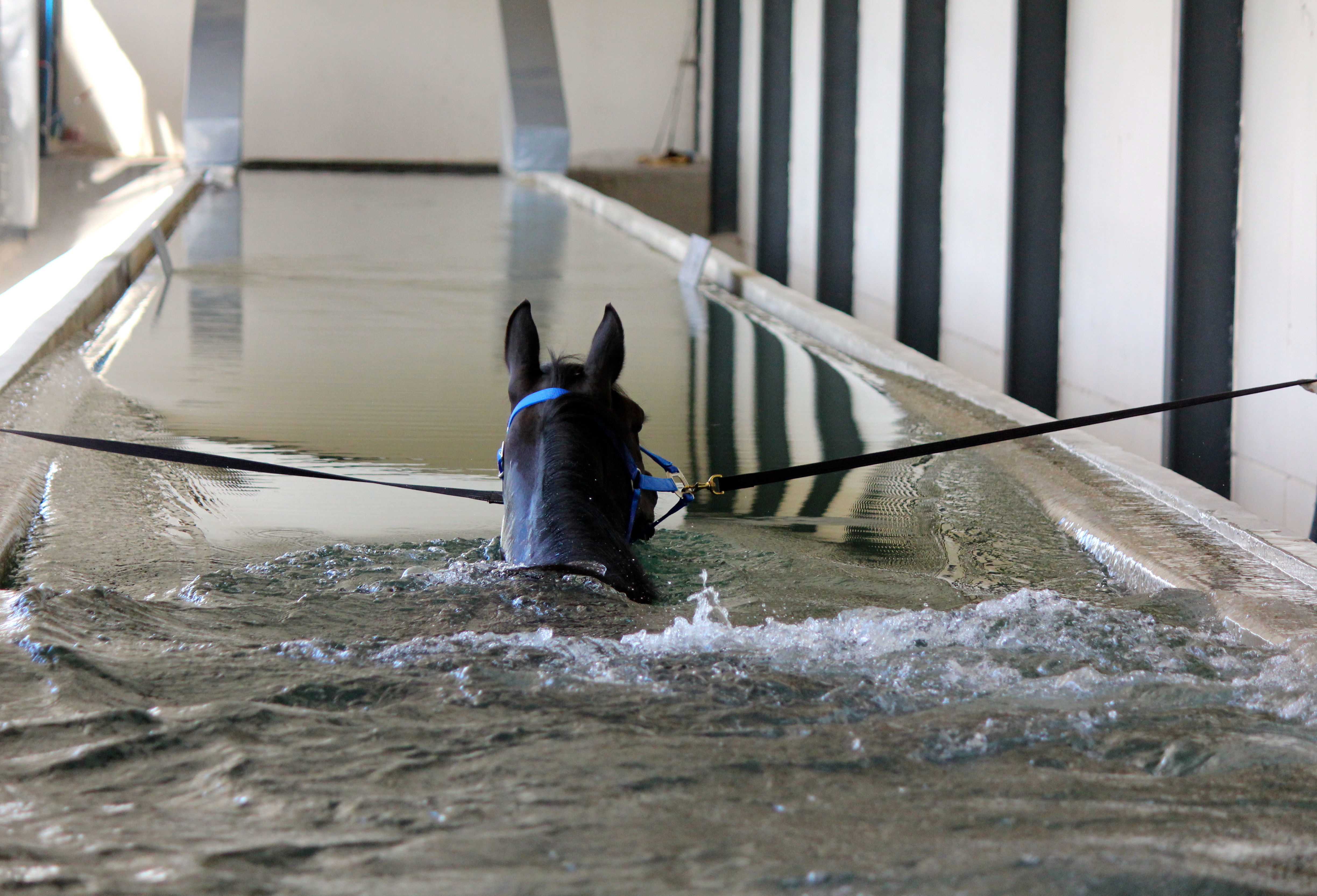 Why swim?
Your horse can move without concussion

The water carries your horse's weight so it can move without pressure on its back or joints.

Improve fitness and strength

Fantastic cardiovascular work-out. All muscles, tendons and ligaments work equally.

Improve circulation

The horses work hard, which improves their circulation.

Improve your horse's straightness

Our pool is straight, swimming straightens the horses noticeably!

If injured, your horse can use its excess energy

Because there is no concussion, your horse can keep moving and get rid of its energy. This minimizes the risk of uncontrolled movements.
Each horse is given a personalised program at Horse Care Center. Treating each horse with respect is extremely important to us. Your horse's wellbeing is our biggest concern!
If your horse is coming to us for rehabilitation, we will work with your vet to set up the best possible training program for your horse.
Stabling per month
€2000
Per month (incl. VAT)
Includes swimming 6x per week
All care is provided
Program adapted to each horse
Reserve now
Stabling per day
€68
Per day (incl. VAT)
Swimming is included
All care is provided
Stay of min. 14 days for horses who haven't swum before
Reserve now
A walk-in swim is when you bring your horse just for swimming.
Horses that haven't swum before need to do our 'First-time swimmer's 3 sessions'.
After that we offer both serviced and self-service swims.
At the moment we only have very limited availability for walk-in swims. Our waiting list is a few weeks.